Questions

Dear developers,
I was trying to connect a custom Game4Automation Scene to a PLC through OPCUA Interface.
I followed the instructions from this tutorial:
The OPCUAInterface is updating the nodes correctly:
However, when I tried to link a bool variable node from the OPCUAInterface to the Driver_Simple interface dragging it and droping it into the forward variable, it wasn't accepted (the forbiden symbol appeared).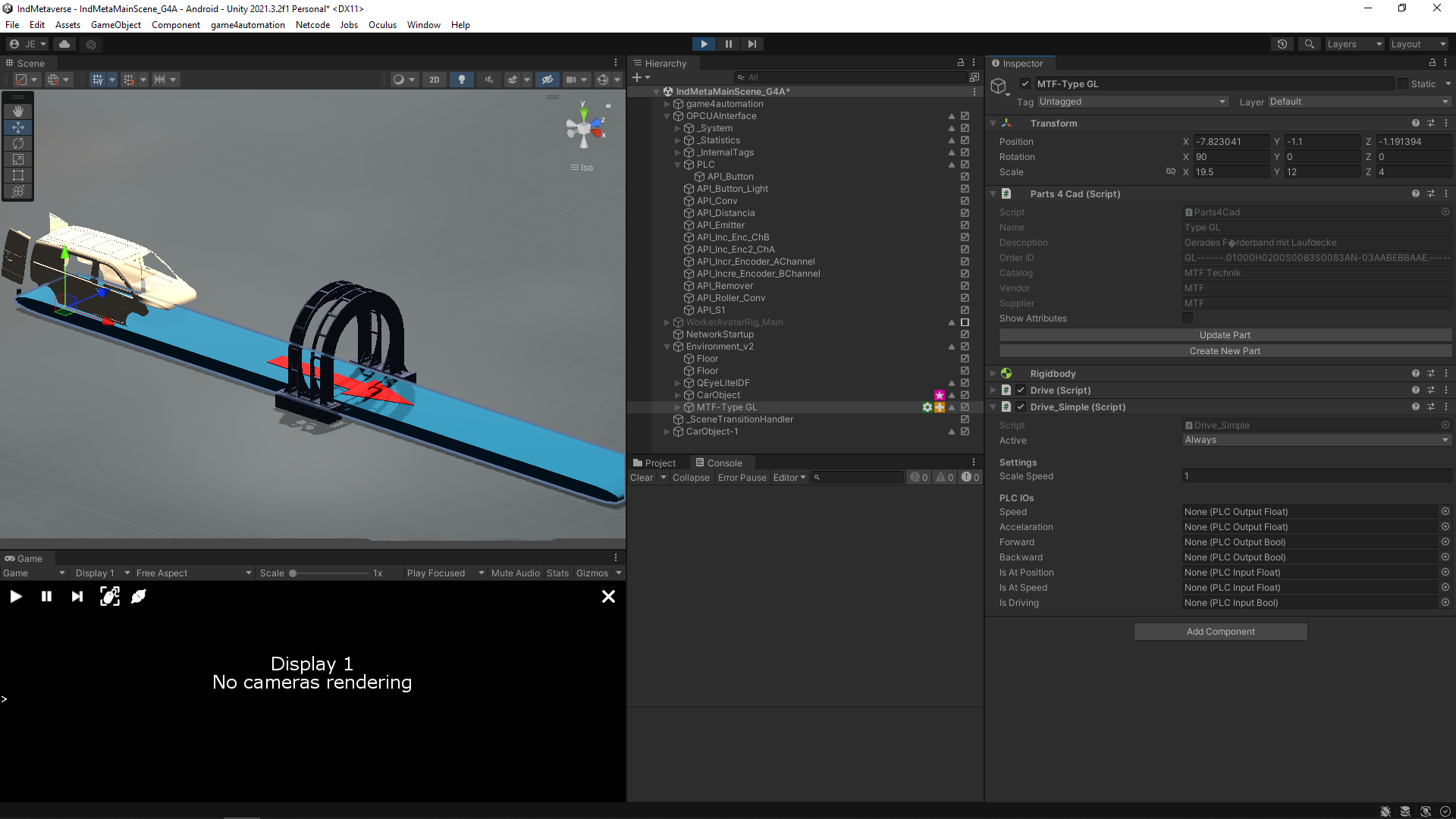 If I use the PLC signal component I'm able to link the component without problems.
I'm using Unity 2021.3.2f1 Editor and the game4automation-Professional-2019.13 package (OPCUAInterface is not working in the latest version of G4A, see https://forum.game4automation.com/en/communities/1/topics/376-opcua-interface-error-in-activating-session).
Any idea of what am I doing wrong?
Thank you in advance!