Questions

Sharpworks
1 year ago
in
realvirtual.io Starter and Professional
•
updated by aitor943

3 weeks ago

•
10
I have the professional version of realvirtual.io but I am very new to this type of software. I am trying to connect my unity build to RobotStudio but I cannot figure out how to connect the I/O signals needed. I first followed this YouTube tutorial on defining robot kinematics, so I have my robot set up in Unity. 
Now that I finished this tutorial I started following the documentation on connecting to RobotStudio here https://realvirtual.io/documentation/current/abb.html#ABB-RobotStudio
The part I am stuck at is the final steps under "Interface Configuration in Unity" shown here.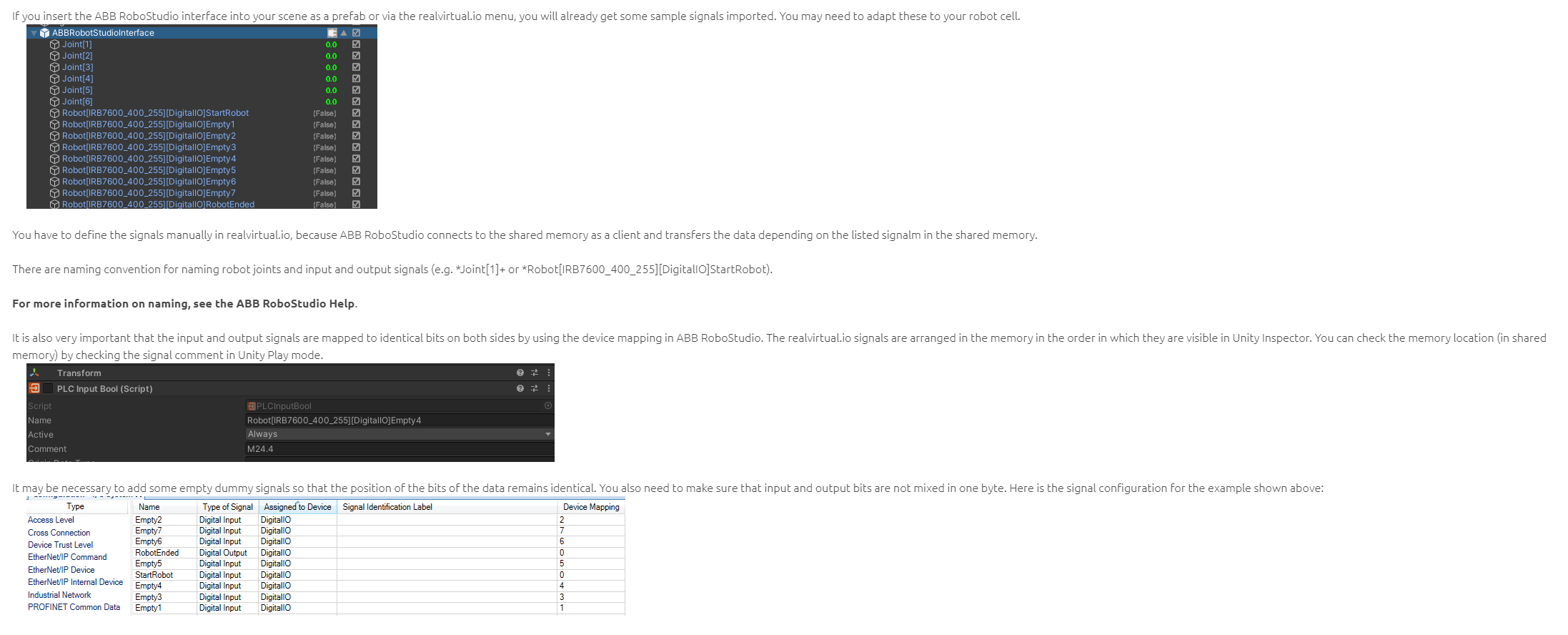 I have the SIMITConnection module set up in RobotStudio but I don't know what signals I need to replicate or how to name them based on my configuration. I also don't know if I need the actual program SIMIT or not. Can someone provide a more detailed explanation of the step-by-step process I need to do to complete this setup? Thank you!