Questions

Hello,
Sorry that I ask this question here, but I've tried everything and nothing works.
I am working with a carrier on a transport surface that has walls on both sides. I link multiple of these transport surfaces end to end (with a tiny air gap) and make the carrier move in a straight line. 

But after a few conveyors, my carrier rotates around Z and is stuck.

When I look up close, I can see that my carrier clipped through the wall. Both have box colliders and are set to continuous dynamic collision detection. The corners of my carrier have a cylinder with a convex mesh collider attached. 


You can see my picture below, I hope it is clear, but it is a top down view of my carrier clipping though the wall. (You can see the collider of the wall and carrier highlighted in green.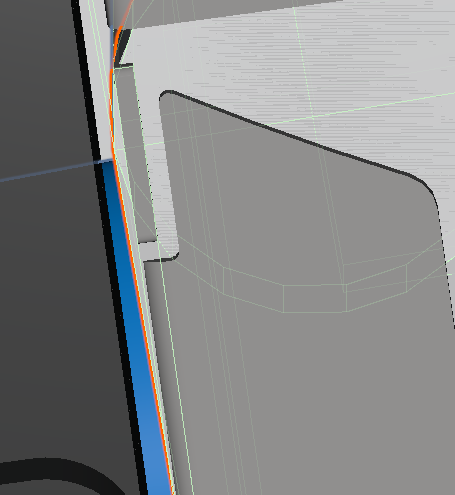 I really hope you can help me! 
with kind regards,
Bo