Bugs

David Hallahan PEng
1 month ago
in
realvirtual.io Starter and Professional
•
updated

1 month ago

•
2
Hi, 
I am quite stumped by the Fixer's behaviour. This should be simple functionality and it does not seem to work for me. It appears linked to how the "MUs Fixed" array is updating (or not updating). 
I have this gripper (grip & sensor) (yellow), MU (blue) and Fixer (red).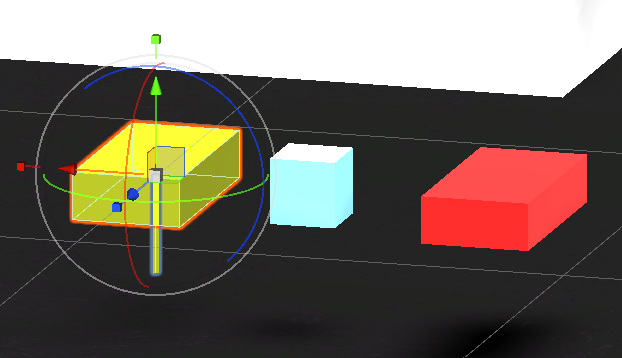 Picking works fine.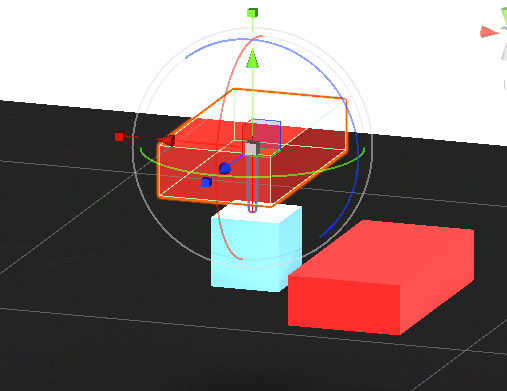 At this point, the MUS Fixed array is empty and the MU has been picked.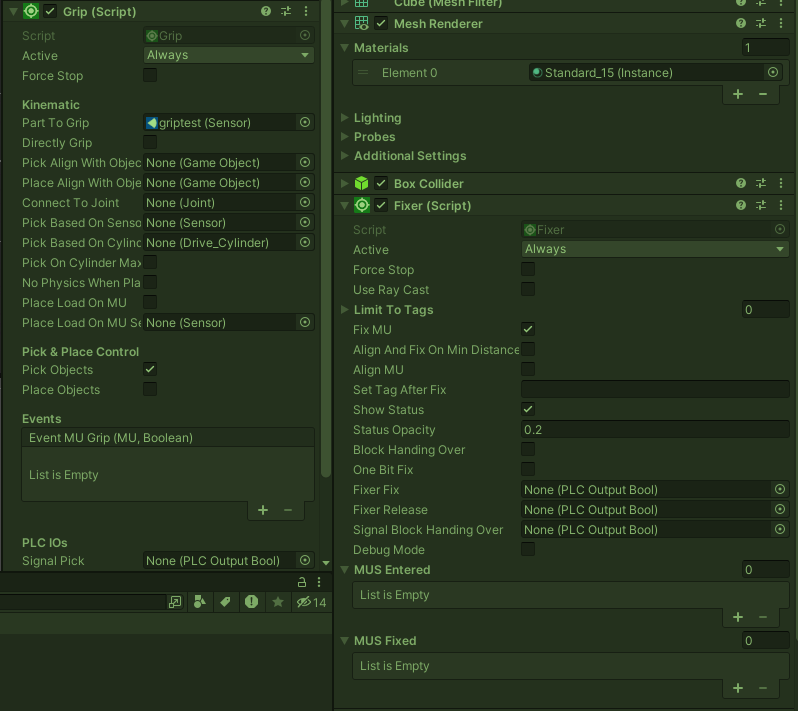 As soon as the MU is moved into the Fixer the MUS Fixed array updates but the MU is not actually fixed. And 'Place Objects' on the Grip has no effect.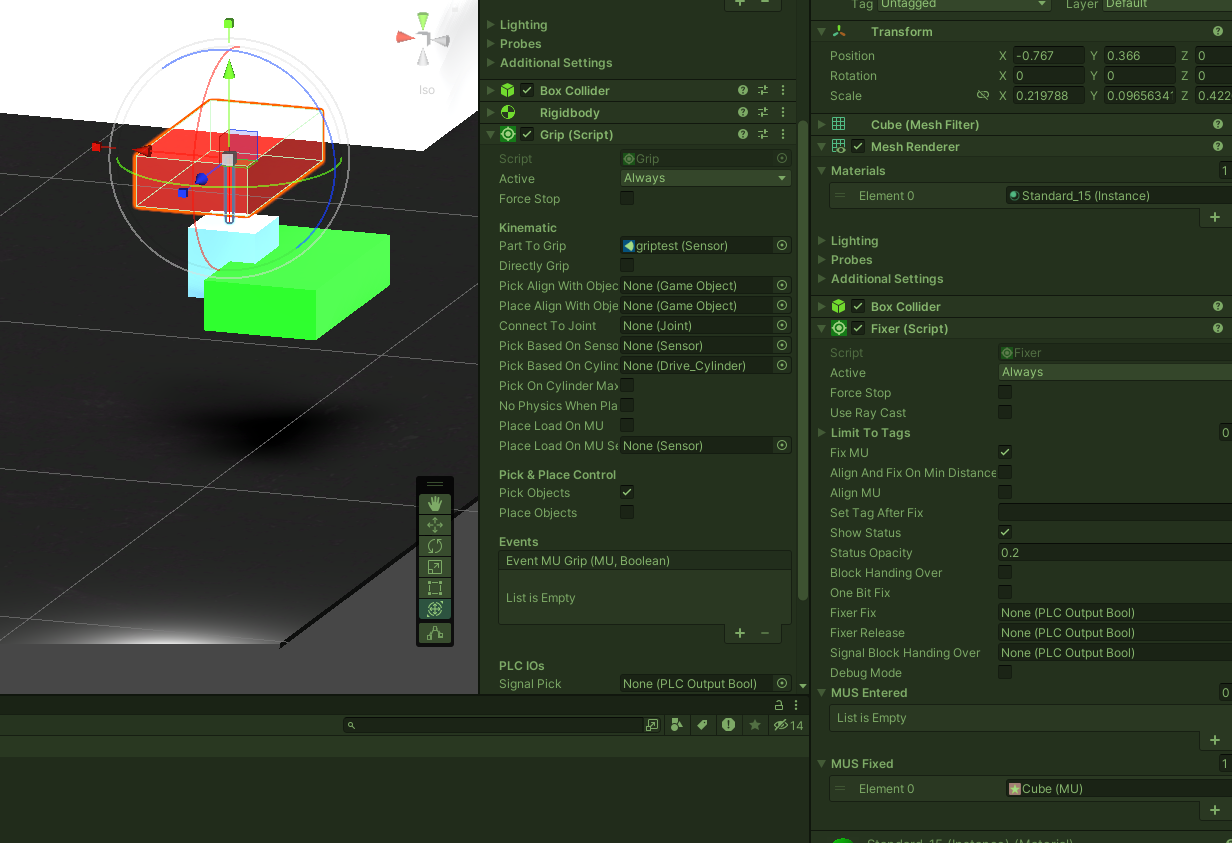 At this point, 'Place Objects' was clicked while in the Fixer collider but was not Fixed.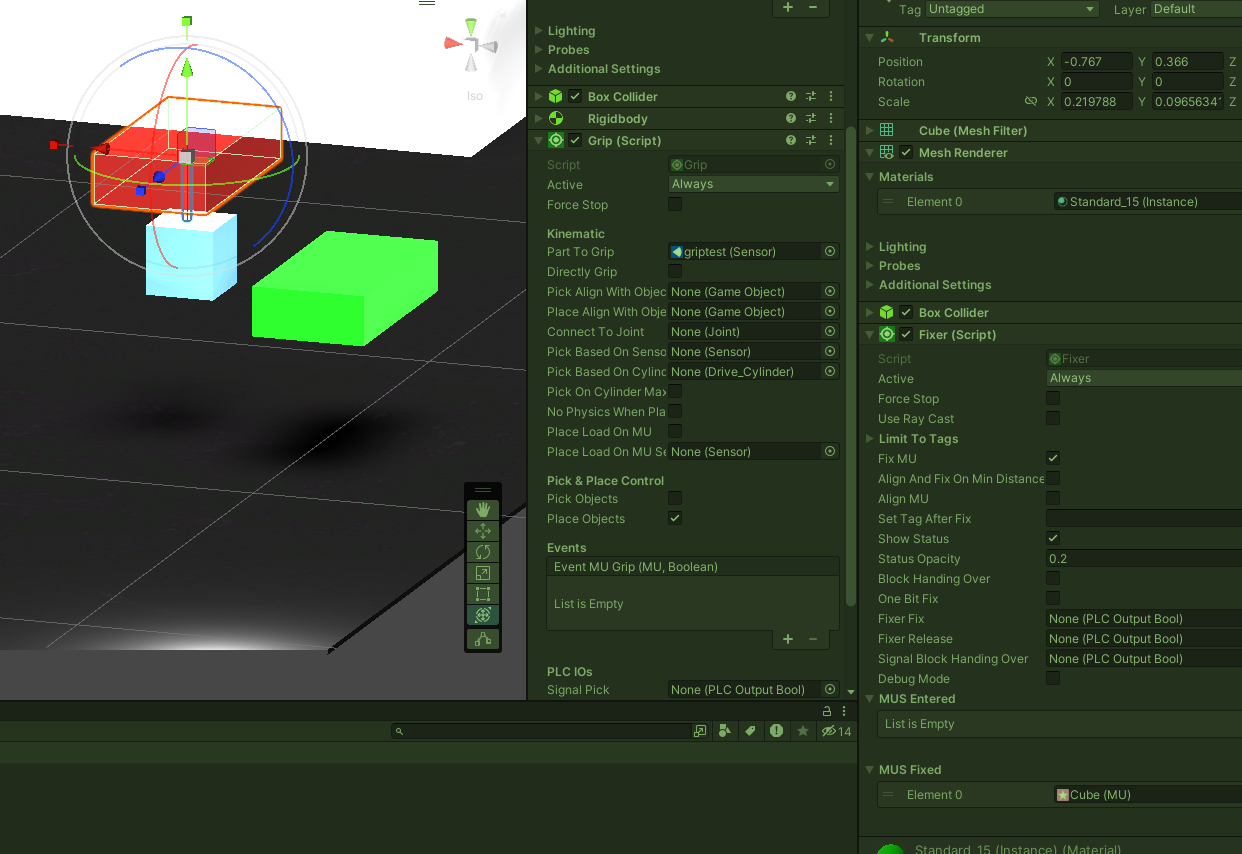 But if I clear the MUS Fixed array then re-enter the Fixer with 'Placed Objects' on, the MU becomes Fixed.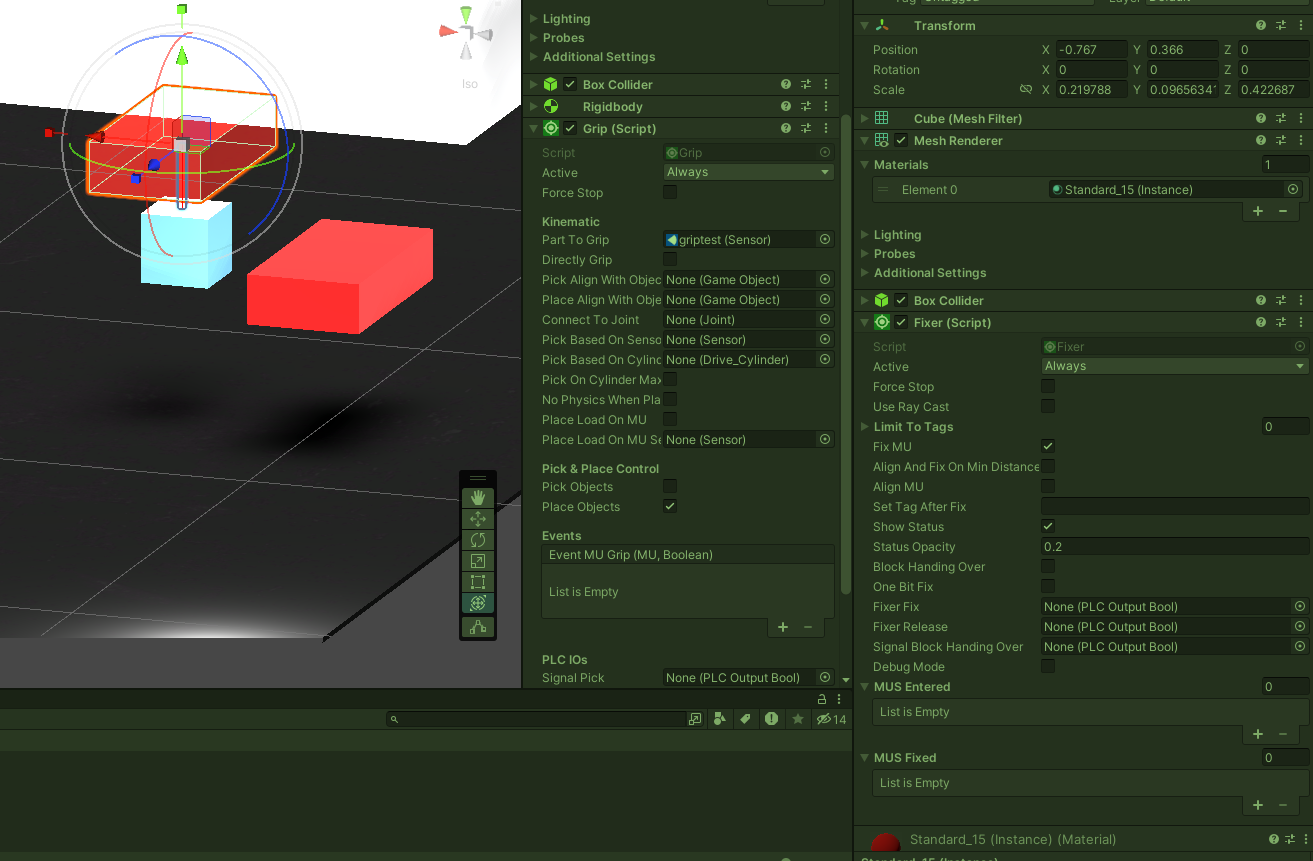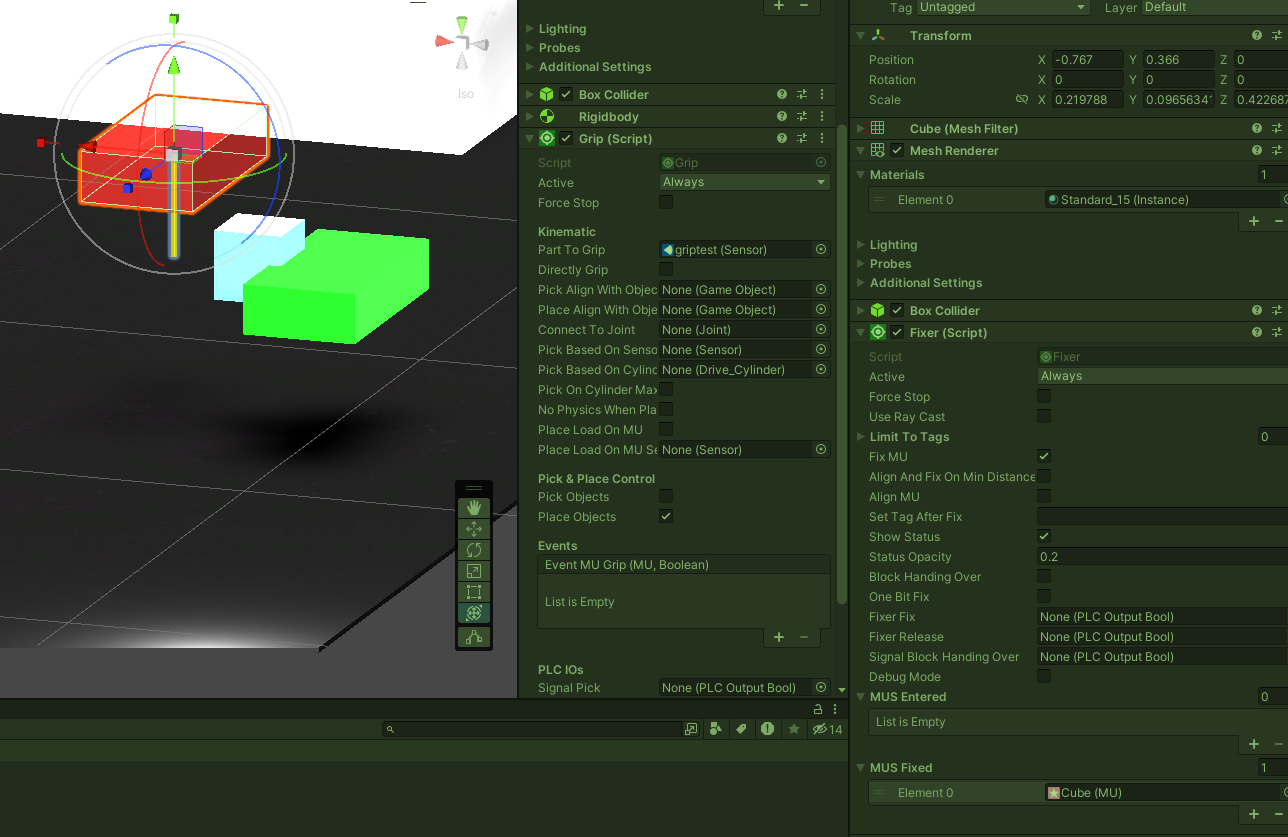 Picking works but the MUS Fixed array is not cleared.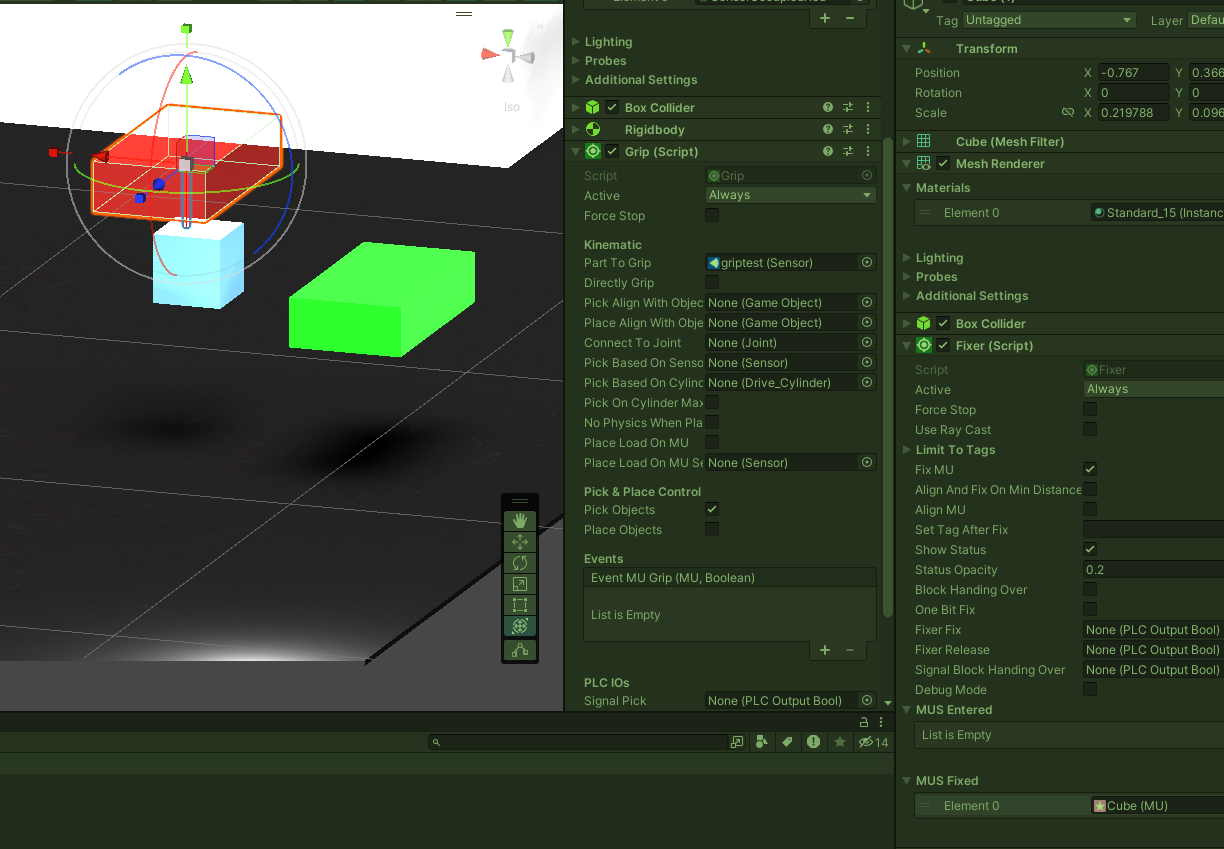 Placing again will not work until the MUS Fixed array is cleared manually. MUS Entered array is never updated.
I notice that in the Gripping MUs sample this does seem to work and arrays are updated properly. But there's a number of signals in use in that demo. Perhaps it works only when PLC signals are used. But it would be nice if it worked without the PLC signals.