Questions

Dear all,
I experienced a problem when connecting with Kepserverex OPCUA server through OPCUA_Interface in windows 11.
When I specify the IP address in the OPCUA_Interface, the following error appears: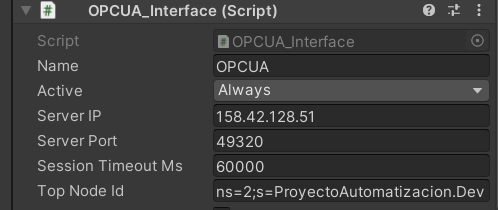 Looks like the problem is in line 133 of the OPCUA_Interface script: 
IPAddress ipAddress = Dns.GetHostEntry (ServerIP).AddressList[0];
If I remove this instruction, then the communication seems to be established.
This issue doesn't happen when running the same version of Keperverex and Project Unity in Windows 10.
Have any one experienced this issue?
Thank you in advance!