Questions

Helo. Im trying to connect s7-1200 with game4automation. I saw the tutorial video and the https://game4automation.com/documentation/current/s7tcpip.html.
I followed all the process but still not working with this signs keep cycling.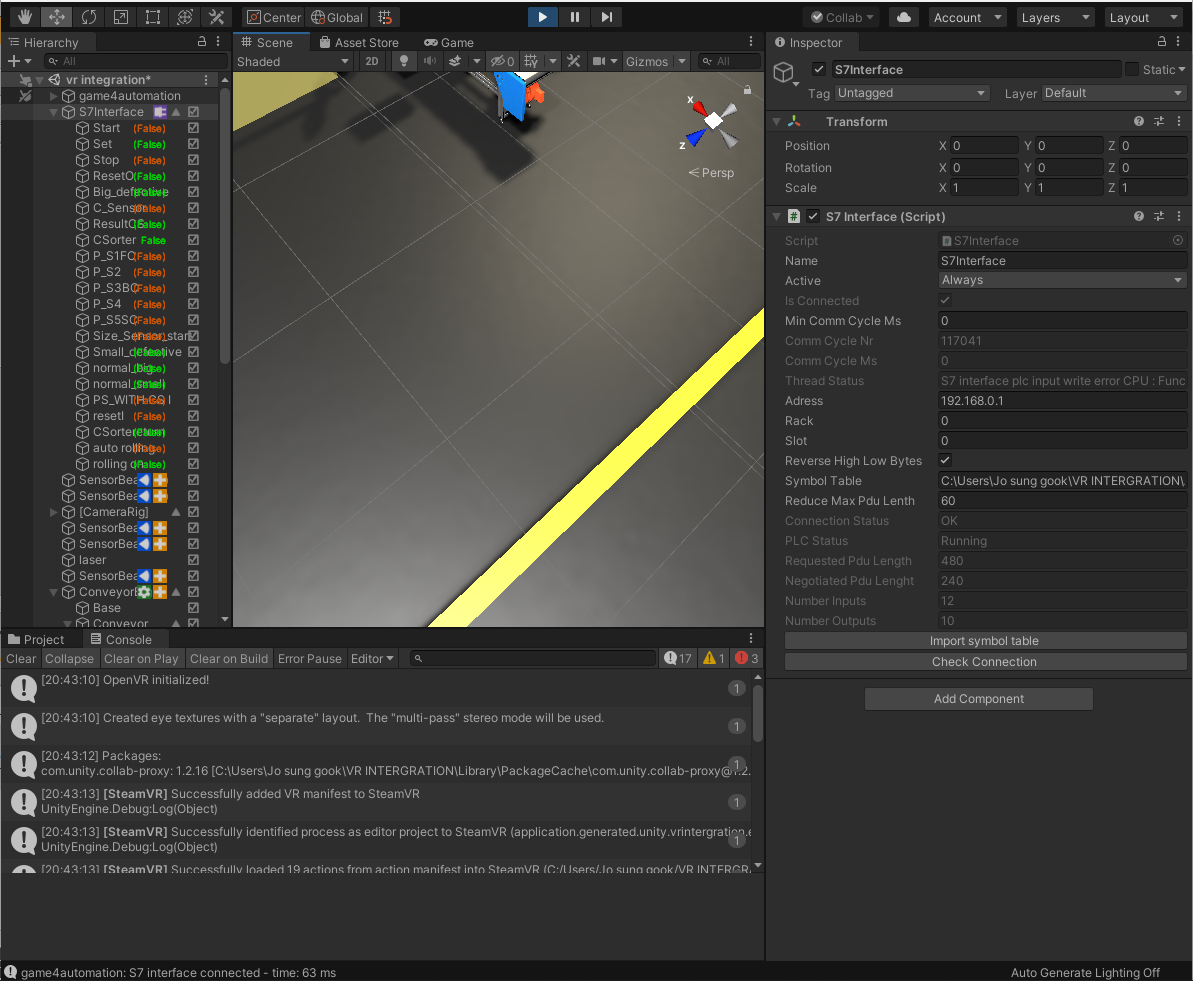 I successfully checked the connection and added sdf file as well.
S7 interface plc input write error CPU : Function not available
I don't know how to solve this problem. Thank you.