Bugs

Hey there,
first of all - the example Project provided with the Unified Automation OPCUA Server is working fine. 
Im using the latest Release of G4A which is 2020.16-beta-1123 and Unity Version 2020.3.19
The PLC is created in TIA Portal v17 which sends it to PLCSimAdvanced v4.0.
(Yes(!) i know i could use the PLCSimAdvanced Interface, but for now i have to stick to the OPCUA Interface)
This is what OPC Watch looks like when connected to my PLC which has an OPCUA Server:


You can see the Inputs and Outputs. 
When trying to import these Nodes into Unity with the G4A Framework im getting

In the "PLCOutputBool.cs", when changing from

to

The import finishes with no more errors.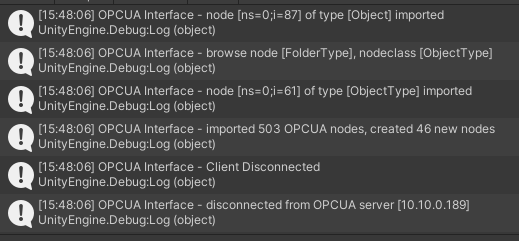 But now looking into Unitys Hierarchy, no In-/Outputs where generated.(No Dropdown available at the Input & Ouput Gameobject)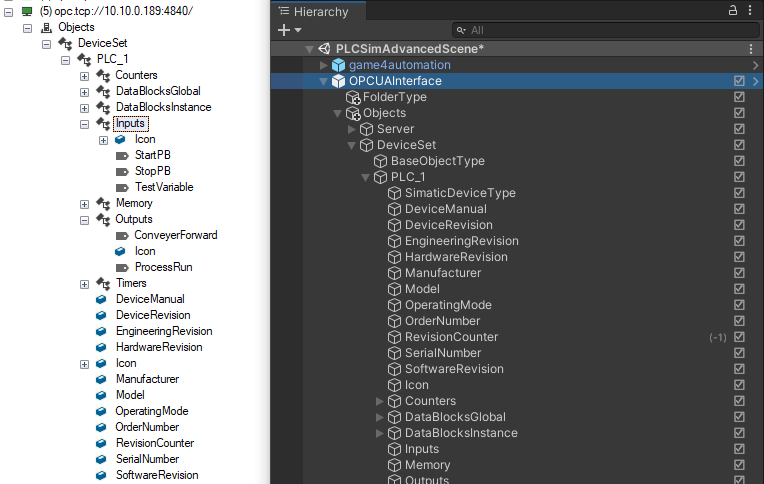 Even then whole "PLC_1" Node is missing in Unity.