Bugs

Hello,
we are using the PLCSim Advanced Interface.
We can Import the PLCSignals without any Troubles: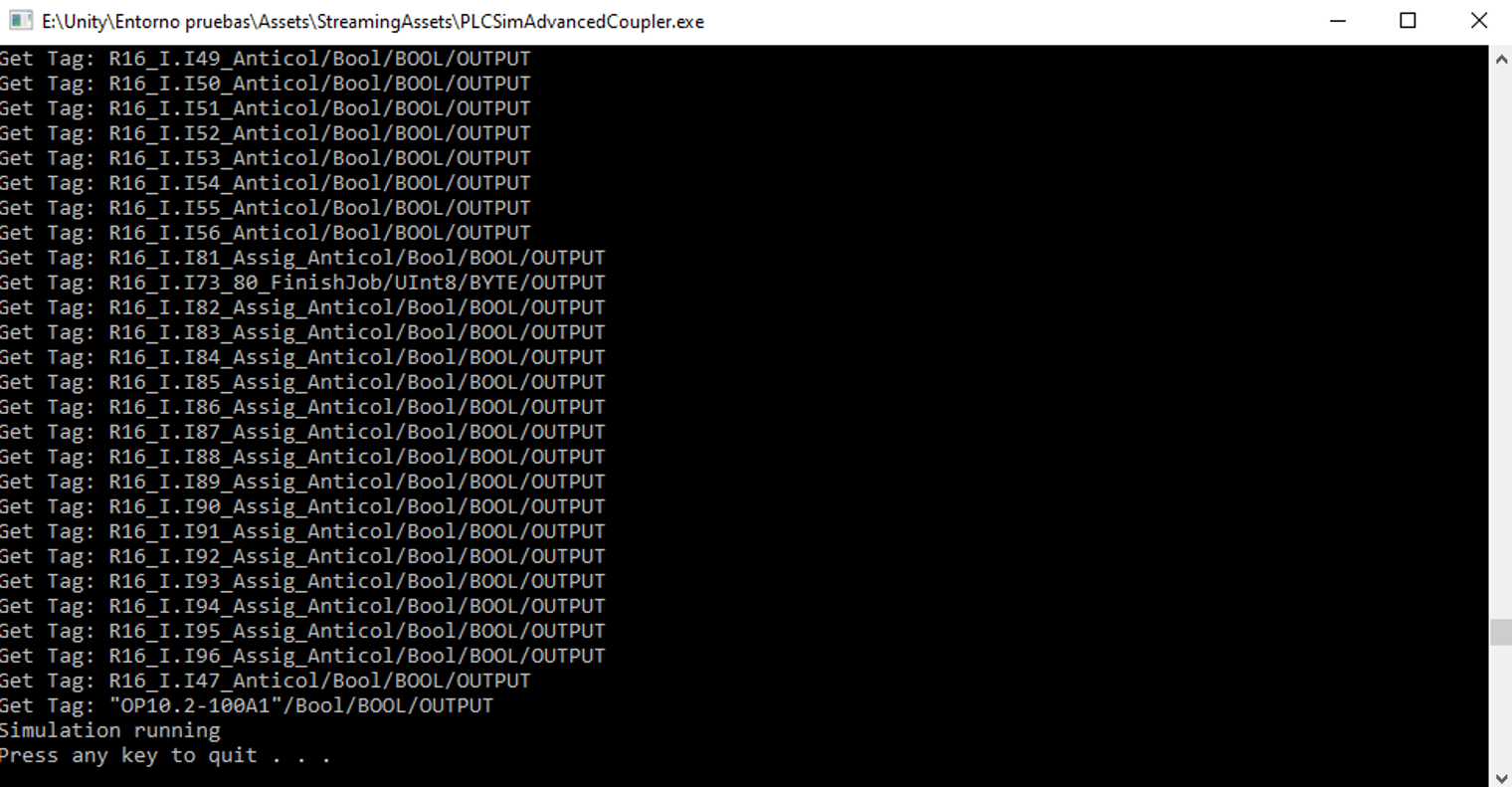 The first time that we start the simulation in Unity everything is working fine (COM OK).
But after we stop the unity editor and try to start again, we get "No Mutex"... so no communication is established between the plc and Unity.
We found out that creating a new PLC Instance and re-importing the signals "fix the error"... but just for the first run. Then we have to repeat the process of creating a new PLC again and again...
Could be some background process blocking the communication? Thank you in advance.