Teilen Sie Ihre Erfahrunge und Wünsche mit uns und anderen Usern!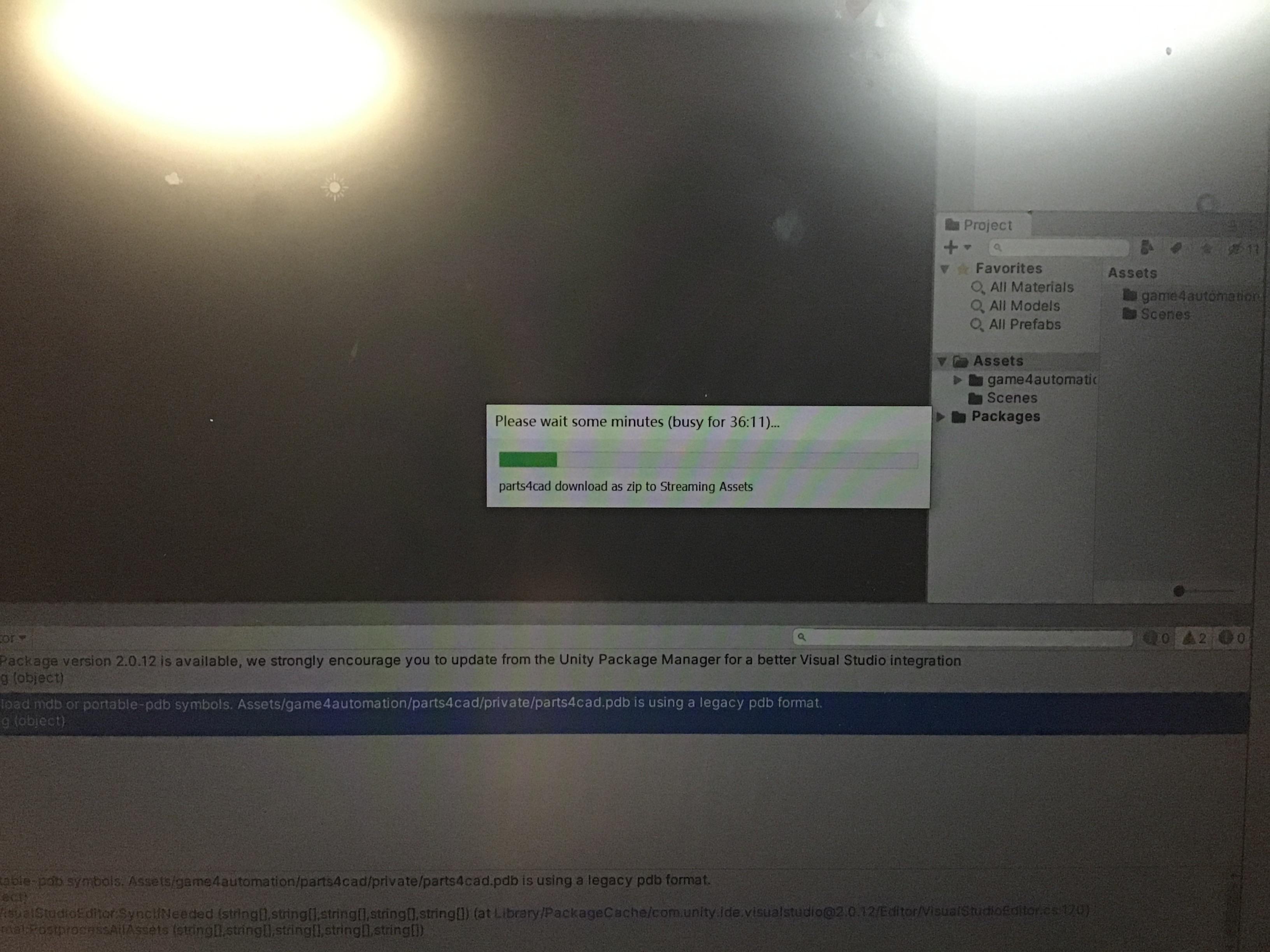 Hi I buy the  game4automation starter and I download the parts4cad from the asset store.
And I import the parts4cad in the project where is the game4automation,and I click in the game4automation tab > Cadenas parts4cad and it doesn't star the parts4cad software. Do I need another thing? Here is a screenshot.

Regards!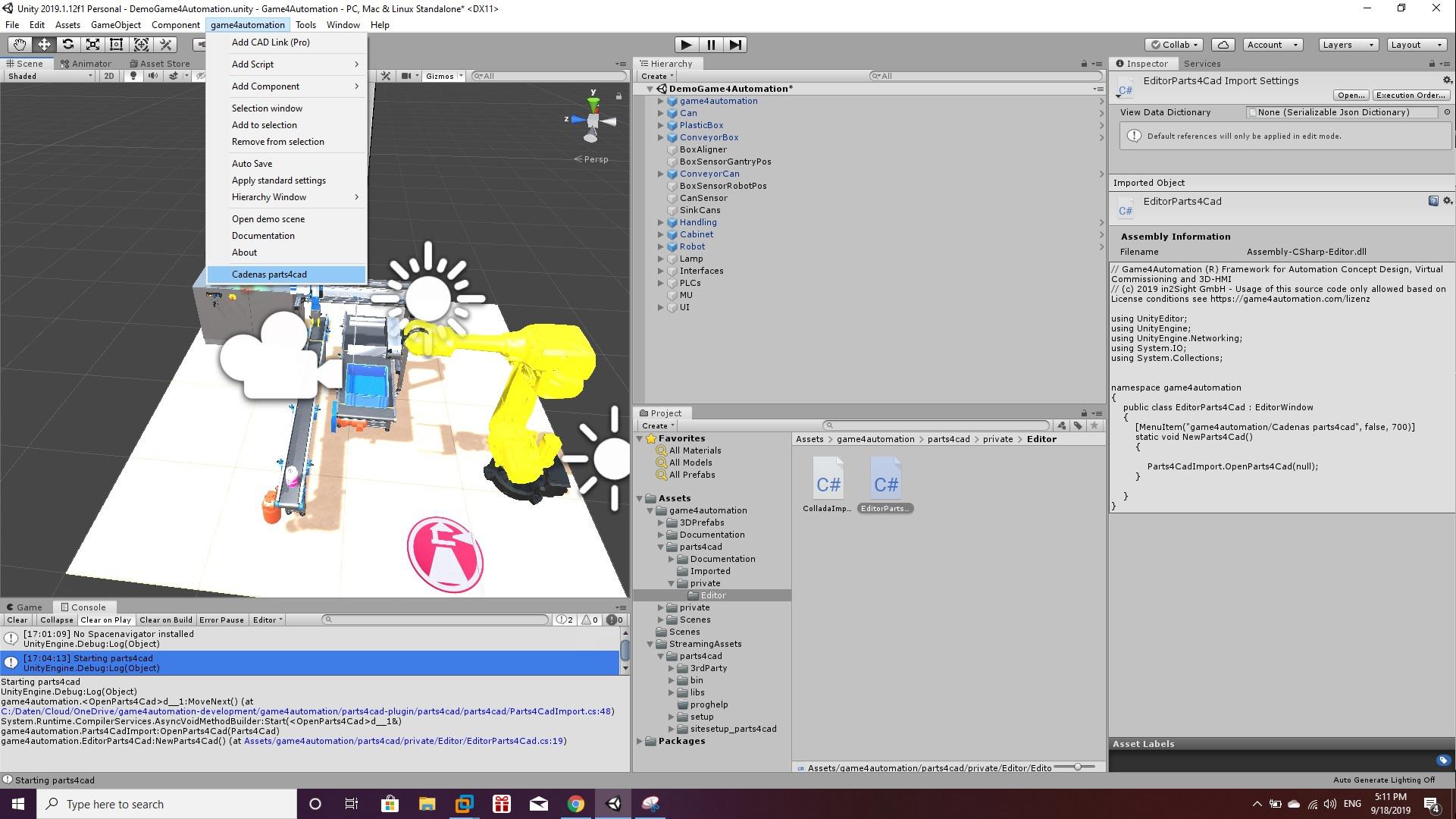 Hi,
thanks a lot for the hint. We will check how we can prevent that and allow spaces in folder names. Didn't know that this causes problems.
Best regards